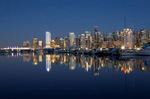 About Us
What is a Contingency Fee?
A contingency fee is normally payable only if the client is successful. It may be a percentage fee or a fixed fee.
What kind of legal services are available?
The most common type of contingency fee arrangements are in litigation and arbitration proceedings.
For example, a Plaintiff may agree with legal counsel that the lawyers will receive a certain percentage of any Court Judgment or settlement.
Or, a Defendant may agree with legal counsel that if litigation is successful defended, a percentage fee will be paid out of the subject of the litigation - for example an estate or fund held in Court.
Other legal services, such as contracts or negotiations, may be the subject of contingency fee arrangements based on, for example, success of the project or the negotiations.
The following may be conducted on a contingency fee basis:

· Litigation
· Arbitrations
· Appeals of Civil Court Decisions
· Partnership disputes
· Franchise disputes
· Claims against insurance companies
· Claims against financial institutions
· Claims against professionals - doctors, lawyers, real estate agents, dentists, stock brokers financial advisors